Boogie had SO much fun with our
pumpkin trays
and activities this week! This is a VERY picture heavy post. Consider yourself warned :)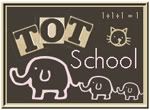 Boogie is 24.5 months old.
The
pumpkin felt board
was a BIG hit and has gotten a ton of use. Boogie tends to make very Picasso pumpkins. He knows eyes, nose, and mouth, but often thinks "why stop at 1 or 2?" and rarely puts them where they go on a person. He has so much fun and is so insistent with his abstract interpretation of what a pumpkin face is that I let it go :)
Demonstrating where his eyes are.




As you can see, circles are still his favorite shapes.
Putting the pumpkin noses on his nose.
The peg and poking activities (I love me some alliteration for my letter of the week!) on his tray went over very well too. That was the first tray he chose to do. He understood the idea of poking the pegs into the orange dots, but liked crunching through the Styrofoam where there were not dots too. This is another one of those trays where there was so much more to it than I planned. We talked about the big pumpkins and the little pumpkins and how the big ones went in the circles and the little ones went in the triangle. We counted them. We sorted them. He put them in the pumpkin containers and dumped them out. The Styrofoam provided a sensory experience with touching and with the crunching sound. He was very busy for a very long time with this tray each time he took it out and all the materials combined cost less than 5 dollars!
The other most popular tray was the one with the yarn pumpkins and the pumpkin ping pong balls. Boogie was not very interested in the yarn pumpkins, actually, which disappointed me but he LOVED the ping pong balls. We talked about the shapes on the faces and we counted them each time he put them back. He dumped out the yarn pumpkins and the ping pong pumpkins and picked and chose which bucket to put them back in. We talked about sizes with the pumpkins and the pumpkin buckets. But his favorite thing was definitely throwing and finding the ping pong pumpkins.
Another thing I thought he would like was the pumpkin polishing tray with a real pumpkin and a brush and some water but he wasn't very interested.
He also was not very interested in the counting pumpkins tray with foam pumpkin counting mats and acrylic pumpkins for counters. He was much more interested in flipping the pumpkin counting mats over when he realized there were jack o lantern faces on the other side. And in comparing the size to his pumpkin play dough cookie cutters.
He really liked the pumpkin pom pom sorting tray the first day but didn't take it out again the rest of the week. He still thinks "tong" and "tongue" are the same word, which is adorable. He still has trouble with tongs. We keep practicing but I give him other options too if he gets frustrated.
The
pumpkin pie play dough
came out a couple times, and he liked the addition of pipe cleaner pieces for stems, but then he liked burying them in the play dough, so I am not sure that is the best idea right now. This batch of play dough is a bit sticky for that.
Boogie also has been enjoying his
pumpkin magnets
.
Besides the trays, we did a LOT of arts and crafts activities. I have been trying to choose only activities that he can do by himself (with help and guidance of course) so that when I display them it isn't me displaying my work because that seems silly to me.
Boogie colored a pumpkin (a very little bit) that then went in his
Crayola Dry Erase Activity Center
. The worksheet is from
Confessions of a Homeschooler
.
He put pumpkin stickers on a pumpkin page from
1+1+1=1
.
He used his
do-a-dot markers
on a pumpkin page from
Mom's Lessons from the Boys
. Then we tried stamping his
alphabet stamps
with the dot markers to see if he would like stamping any better. Didn't really help.
We also did some more involved arts and crafts. Boogie made a "stain glass" pumpkin out of contact paper, tissue paper and a construction paper outline. I got the idea from
All Snug as a Bug
. I made a lot of tissue paper squares but then he started naming other shapes, so I cut out some circles and triangles too. If I asked him "Where does this one go?" he would place it on the pumpkin somewhere. He liked that the contact paper was sticky. He brought his felt pumpkin and circles to the table and kept trying to stick them on it too. I kept encouraging him to put different shapes on until he got bored and then we stopped. Even though it isn't totally covered, I was so pleased with the finished product and it is hanging in the window.
We got the idea to use a marble to paint from
Carisa at 1+1+1=1
. Boogie LOVED this. We talked about colors while we did it. I would ask him what color he wanted me to dip the ball in next. He followed directions so well, and didn't try to touch the ball, he just loved rolling it all around and it turned out so nicely! I think it is amazing what kids can do if parents are willing to give them the time, pay attention, and not be afraid of things getting messy.
Finally, Boogie decorate a pumpkin with painted pumpkin seeds. The idea came from
All Kids Network
.
Besides the Halloween preparation, Boogie and Bam Bam had some sweet moments, reading and sharing toys.
For Halloween, Hubs made a
Lightning McQueen pumpkin
while Boogie colored his pumpkin with markers (washable so we could do it multiple times).
Bam Bam dressed up as a tiger and Boogie dressed up as Lightning McQueen. I got the idea from
Fun and Engaging Activities for Toddlers
.
If you would like to see all the pumpkin ideas and activities we had to choose from, check out my pumpkin pinterest board!
Hope everyone had a nice Halloween!